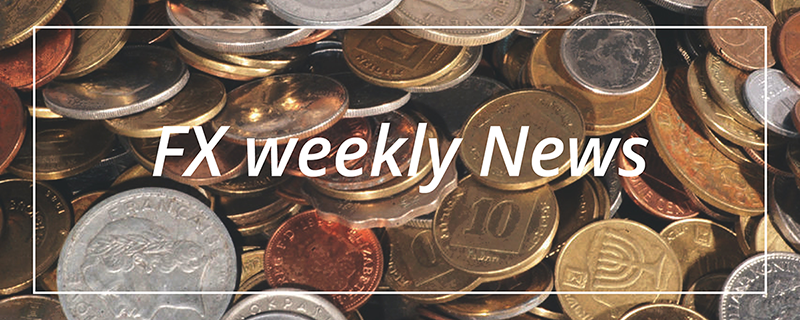 Forex Weekly News for Week of March 6, 2017
U.K Slowdown Becomes a Reality
Data releases back Brexit fears

U.S, rate hike all but confirmed

Next ten days to shape markets for next three months
Sterling breaks strong supports.
Following a string of economic releases which, while not showing the U.K. economy "falling off a cliff", pointed to a slowdown in economic activity the pound broke the 1.2300 barrier against a stronger dollar to open the possibility of further falls. As a bellwether of sterling weakness rather than dollar strength, it is significant that the pound  also fell against the Euro from 0.8445 to 0.8620.
Services PMI which measures activity in the U.K. services sector, a main driver of the economy, fell to a five month low of 53.3. This shows that there is still growth in the economy but it has slowed significantly pointing to a first quarter GDP of around 0.3% compared to Q4 GDP of 0.7%
The last time input prices were rising at this level was 2008 when inflation peaked at 5% during the financial crisis. Such comparisons are sure to be concerning the Bank of England where there has been concern over economic activity versus inflation. The new Deputy Governor voiced her concerns this week saying that a more proactive approach to managing inflation could be needed. However any change in interest rates during a period of falling growth could spell disaster for the economy in such uncertain times.
One bright spark for the services sector was the "prospects" section which looks at the next twelve months with optimism close to a nine month high.
Bank of England Governor Mark Carney remains confident that inflation rising above the Government's target of 2% will be temporary but the economy is starting to test his resolve and some tough problems will need to be discussed at the next MPC meeting.
The new Deputy Governor Charlotte Hogg makes an important speech on Monday where she is likely to combine the "official" line from the Bank with her own concerns over economic activity, interest rates and the outlook for inflation.
U.S. Rate Hike expectations above 80%
Dollar interest rate futures, which measure the likelihood of an interest rate hike at the FOMC meeting to be held on 14/15 March have risen all week. Starting at 35% on Monday, after a number of speeches by FOMC members over the week the probability of a hike reached 85%.
The "advance guidance" of a number of officials culminated yesterday in a speech from Fed. Chair Janet Yellen in which she commented "At our meeting later this month, the committee will evaluate whether employment and inflation are continuing to evolve in line with our expectations, in which case a further adjustment of the federal funds rate would likely be appropriate,".
Dollar strength has had a major dampening effect on inflation in the U.S. so the Fed was entirely correct in allowing rates to stay low for an extended period despite the rhetoric coming from Congress. Fears over a global recession the scale of which no one had seen before promoted the cautious approach that has been prevalent from Central Bankers globally.
Next ten days to shape markets for a while
A "perfect storm" of economic data, interest rate decisions and political uncertainty that will drive market sentiment through to at least the end of the second quarter is set to hit the market between 6th and 16th of March.
This weeks data highlights include:
Eurozone GDP (together with individual members numbers),

German industrial production.

Chinese trade, inflation and foreign exchange reserves,

U.K. house prices, industrial production and trade

U.S. Factory orders and Employment
There are also interest rate decisions in China, Australia and the Eurozone.
The U.S. employment report, delayed by a week to March 10th, will be eagerly awaited following Yellen's speech yesterday. This is a notoriously difficult release to predict and it is often the revisions that are more significant that the headline number.
Market expectations vary between 180k- 200k new jobs being created in February with the unemployment rate dropping from 4.8% to 4.7%.
Average hourly earnings growth has been the one area of the report concerning the Fed and that is likely to be unchanged at 2.5%. This is significantly below trend for this stage of the cycle but not enough to deter the Fed from a hike.
This potentially turbulent ten day period culminates in the Dutch election on March 15, the same day as the FOMC rate decision in the U.S.