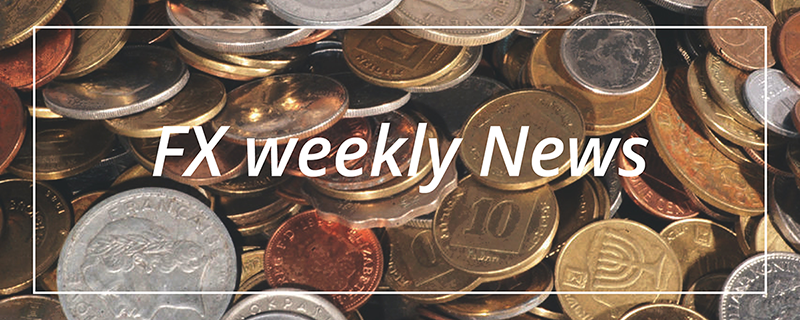 Forex Weekly News for Week of March 27, 2017
Sterling takes Center Stage as Brexit-Trigger Nears.
Pound Sterling Well-Supported as Brexit Storm Gathers.
Wednesday afternoon's tragic events engulfed media attention and dismissed any complacency from the British people. Following such an event, there are any number of rallying calls. Then reality sets in and people go back to their routines. There are however, four families for whom this act will be burned forever in their minds.
Brexit-Trigger
The past week has seen sterling fall following the announcement that the triggering of article 50 of the Lisbon Treaty would take place on March 29th. Ample liquidity slowed the fall and a low of 1.2335 was made against the dollar. There followed a rally as both inflation and producer price data pointed towards an interest rate hike sooner rather than later.
The prices paid by manufacturing industry at the "factory gate" rose by 19.5% a little lower than in January but still high enough to give concern about inflation further down the road.
At last week's MPC meeting, one member of the committee voted in favour of a hike in rates. Most traders looked at this as a protest vote by a more hawkish delegate who was in any case leaving at the end of her four year term on June 30.
In the event Kristin Forbes concerns were justified as the rate of inflation rose to 2.3% in February up from 1.8% and breaking the Government's 2% target.
Sterling continued to find support making a high of 1.2520 before a correction set in mostly driven by importer orders.
Bank of England Governor Mark Carney when asked at a Q&A session following the release of the data that he was not concerned by a single month's numbers and he took a broader view of the risks in the economy, a clear reference to the upcoming Brexit negotiations. Carney has said that he expects inflation to peak at 2.8% this Autumn and clearly sees the risk of turbulence from Brexit to be a balancing factor.
His comments were back up by some of his MPC colleagues. Deputy Governor Ben Broadbent on Thursday said it was possible interest rates would rise, but also highlighted a strong sense of caution among investors about the outlook for Britain after Brexit and the Brexit-Trigger.
An interview with another Bank of England policymaker Gertjan Vlieghe in The Times on Friday also laid out an argument for not raising interest rates in response to further rises in inflation. He said that he could imagine an inflation rate above 3% with still no rate rise being needed. This is possibly a little extreme and would at least demand a visit from Carney to 11 Downing Street to explain his actions to the Chancellor of the Exchequer (Finance Minister).
Sterling ended the week 1% higher against both the Dollar and Euro but fell by 0.4% on Friday.
The dollar suffered over the entire week over the fading of the effect of the Trump Trade. Since Trump's election victory the markets had viewed both the U.S. economy and the dollar favourably.
The feeling was that interest rates would rise more quickly in response to greater stimulus and that the dollar would follow.
Earlier in the week, there was concern that President Trump did not have the support in the Senate to pass a bill rolling back Obamacare, the healthcare initiative passed into law by his predecessor.
On Thursday the vote was postponed to allow a little more "horse-trading". This clearly had no effect on Republican Senators who were concerned about what would follow and the Bill collapsed.
This news was received a little late for the market to react so it may be a lively opening in Wellington, New Zealand on Monday morning (Sunday evening in Europe).
The dollar index has already fallen by close to 2.25% over the week compounded by the possibility of a lower opening next week.
The Euro was in reactive mode this week with very little direct activity to give it direction.
The first televised debate was held with the main Candidates in the French election. It was generally believed that Centrist Candidate, Emmanuel Macron gave the strongest performance. This outcome was backed up by the first opinion polls that saw Macron and Le Pen contesting the 7th May runoff with Macron slated to win by 61% to 39%.
The British and Americans have both recently had experience of results flying in the face of opinion polls so the fact that 30% of French voters have not, as yet, decided how they will vote is highly significant