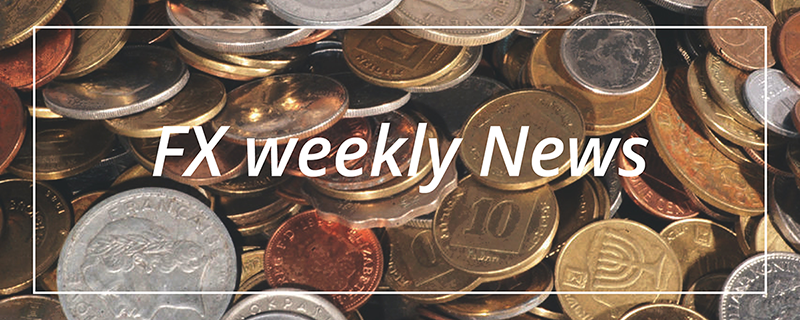 Forex Weekly News for Week of March 20, 2017
Interest Rate Decisions dominate
Pound stronger following 8-1 vote
Dollar suffers from profit taking
Dutch election "Euro neutral"
Single dissenter pushes pound higher
The interest rate decision was welcome and entirely predictable. A single vote in favor of a rate hike at this week's MPC meeting gave the pound a welcome boost. 
Sterling closed the week at 1.2396 a rise of close to 2% vs dollar.
Kristin Forbes, an in dependent member of the MPC voted for a hike in rates. Her more hawkish views are well known given the number of comments she has made in the press regarding inflation and a concern that the Bank of England is Falling behind the curve.
As Ms. Forbes is leaving her position on June 30 it was entirely predictable that she would do something more than provide soundbites.
A protest vote? A futile gesture? Possibly, but it showed that despite predictions of another major fall following the triggering of Article 50, currencies are driven by interest rate differential more than any other factor. Economic data is merely a combination of factors that lead to rate decisions.
Next week sees the release of three of the major contributors to such decisions: inflation, retail sales and producer prices.
FOMC Rate decision attracts profit taking.
An almost counter-intuitive act was the fall in the dollar following the interest rate hike announced following the meeting of Federal Reserve Governors this week. The dollar had been gradually climbing in direct correlation with the rise in certainty over a rate hike.
Once the decision had been made, traders either exited their long dollar positions or created new shorts in a classic "buy the rumor, sell the fact" motion. Adding to the correction is the disappointment that the Fed remains within a "three hike" strategy.
The Fed. Chair, Janet Yellen in a speech next week will probably provide "advance guidance" on the Fed's outlook. The number of hikes in the calendar year is a pretty meaningless statistic and as a counter to inflation it is more relevant to use a twelve-month rolling basis of how many hikes in the year following the latest hike. This is pertinent since Central banks tend to use trends over a twelve (or 24) month period to determine monetary policy.
The dollar fell by close to 1% over the week against a basket of the currencies of its major trading partners.
Dutch election relieves concerns……. for now
In a week where the news has been predictable even in market activity hasn't, the result of the Dutch General Election was another such event.
Mark Rutte, the incumbent Prime Minister won the most seats in Parliament. However, since there were 28 parties fighting the election a coalition is always likely as it has been for a very long time.
The relief in Brussels and from EU Heads of Government was almost palpable given the rise in Populist/Nationalist sentiment that had been seen in the Brexit and U.S. Presidential votes.
The Dutch are seen as one of the more Liberal societies in Europe so, again, the result was pretty much as expected. Geert Wilders the right wing "anti just about everything that isn't Dutch" candidate performed as polls had suggested. He gained a few seats but was nowhere near toppling Rutte.
Now the Dutch result is in, commentators can turn their attention to the French Presidential Election which is held over two weekends; April 23rf and May 7th. This result will be far more difficult to predict since it is uncertain just how much support Marine Le Pen, Wilders "partner in ideology" will fare.
The French take politics seriously but their voting intention is characterized by a consideration for what the candidate/party can do for him/her. The current Socialist President, has presided over several terrorist attacks which have undermined the confidence of the electorate. His policies haven't brought about the promised pick-up in the economy. This has led to changes, particularly in the rural and, traditionally left wing, industrial regions.
There is a distinct concern that the votes in the U.K. and U.S. will be repeated. Since the EU is becoming more Federal, almost by the day it is a curious phenomenon that there are no cautious comments from other Heads of Government. It can be assumed that the other States are adopting an "anyone but Le Pen" view.

Next week's Economic and Monetary Policy releases:
MONDAY
U.K
.: House Price Index –
A useful indicator of the economic confidence of the populace
Germany: Bundesbank Monthly Report – Sure to show concern over inflation
U.S.: Chicago Fed. Chair Speech –  Justification for rate hike and some advance guidance.
TUESDAY
Australia
: RBA Minutes – Difficult period totally dominated by Chinese activity
U.K.: Producer Prices –  A better indicator now since most of sterling's fall priced in
U.K.: Consumer Price Index: – Was Forbes justified in her actions?
Japan: BoJ Minutes – Japanese hands are tied due to deflationary concerns
WEDNESDAY
Eurozone
: Non-Monetary Policy Meeting – Why bother with a meeting? No rate decision at this meeting.
New Zealand: Central Bank Meeting – Rates were cut in November.  Economy is outperforming Australia. No change expected
THURSDAY
Eurozone:
ECB Economic Report –
If it's dominated by Germany, there will be concern about (non-existent) inflation throughout the region.
U.K.: Retail Sales – Carneys economic saviour. Will the consumer still want to support the economy?
U.S.: Fed Chair Yellen Speech – Plenty more advance guidance.
FRIDAY
Eurozone:
Manufacturing and Services Indexes –
Can the data be trusted. Traders not taking data at face value. Two speed Europe developing
U.S.: Durable Goods Orders –  Notoriously unreliable data. Revisions more reliable than headline
U.S.: Manufacturing and Services Indexes –  Expansion being seen in both sectors of the economy